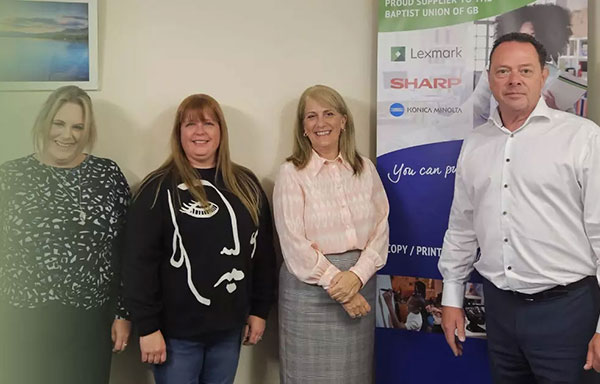 Konica Minolta Supports IBS Office Solutions as it demonstrates the benefits of managed print at the Schools & Academies Show 2023
Whilst digital technology is very popular in the education sector, print is still an important element for many schools and academies and managed print delivers the support, reliability, and cost advantages that make it the perfect route to deliver these services. Konica Minolta's print solutions are ideal for education users as they deliver well-built and highly reliable multifunction print devices, which give any educational establishment peace of mind when it comes to supporting the needs of students and staff.
Caleb Southwell, Managing Director of IBS Office Solutions
A Konica Minolta partner since 2018, Henley-on-Thames based IBS Office Solutions has a proven track record of delivering the best print solutions and support to education customers as Caleb added, "Working in close partnership with Konica Minolta, we pride ourselves on delivering a personal, professional and friendly service to our customers. Having worked with education customers for many years we understand the challenges and needs, our support team are available in person to ensure full assistance during school hours as well as scheduling proactive maintenance during the holidays to minimise disruptions."
With a deployment of around 3,000 print devices across its customers, IBS prides itself on having the professional muscle to be highly effective and competitive, whilst ensuring it delivers a personalised service that is perfectly attuned to the needs of schools and academies that are looking to gain full value for money from their print supplier.