MEET OUR CUSTOMER SERVICE TEAM
When you phone IBS Office Solutions, you don't get an automated message, a call centre or even a receptionist. Your call is answered – every time by one of our friendly and knowledgeable customer service team.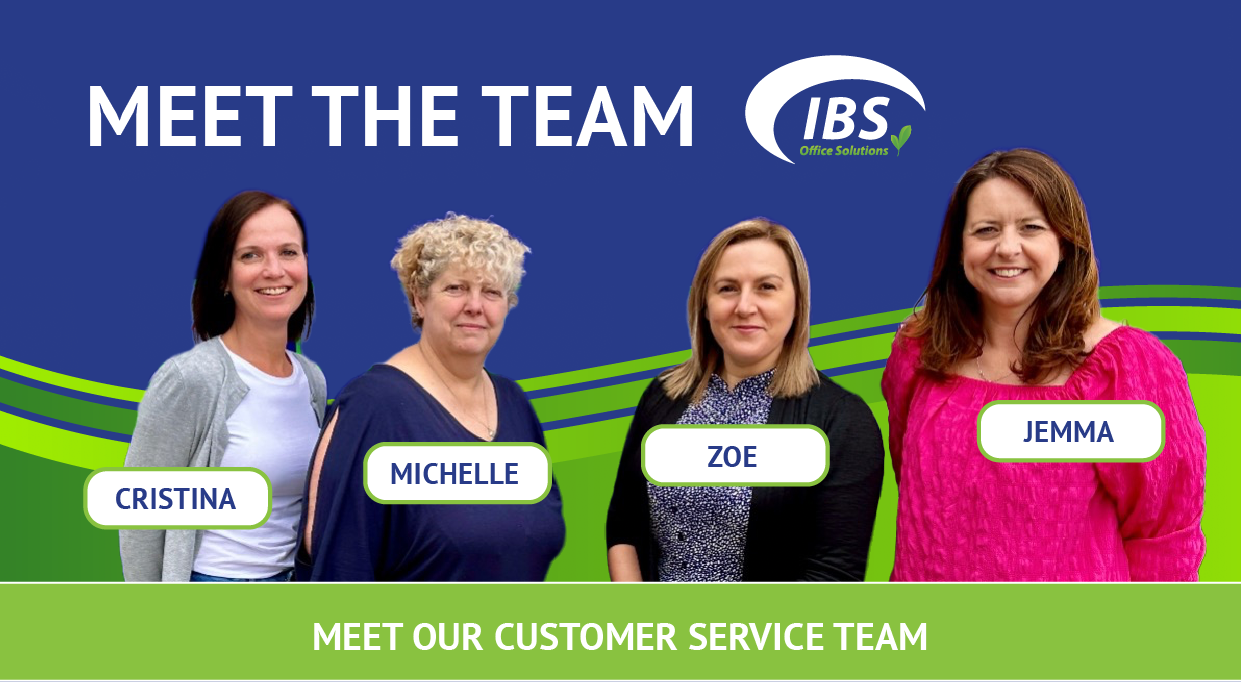 Cristina manages our remote monitoring system as well as toner requests and dispatch. She's the one who makes sure our systems are online and communicating, so we can keep an eye on your equipment 24/7.
Jemma coordinates paper sales and is a logistics pro, working out the most efficient way to get stationery and parts to where they're needed. She also manages furniture sales and sources a range of products for reprographics teams, including high-quality paper to reduce paper jams – all at the most competitive prices.
Zoe is in charge of the numbers. She primarily handles payment queries and invoicing – but she's trained in answering service calls too and pitches in at busy times.
Michelle is the queen of the telephone. Tasked with answering your calls within three rings, she's the first pickup for incoming service calls. She coordinates our engineers and tracks our timings to ensure we're delivering against our SLAs.
DOING THINGS DIFFERENTLY
As IBS Office Solutions, we understand your situation. We know that you don't have time to spend on hold and you can't afford to have machines down – which is why we do things differently. Our team is trained to resolve as many issues as possible over the phone, so you're back up and running as quickly as possible.