Interactive Touchscreen Tables
Available in several models, Sharp's Interactive Touchscreen Table range is perfect for Office, Healthcare and Education.
Whether you're a business, healthcare or education provider, technology is important for teamwork, learning, communication, and enhancing the daily experience of those under your care. Introducing Sharp's range of Interactive Touchscreen Tables.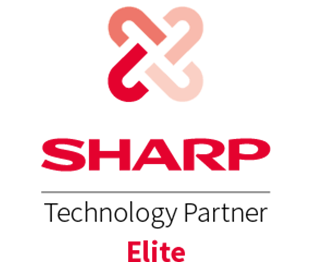 Market leading technology
Ideal for collaborating with colleagues, increasing engagement when teaching and learning, and for enhancing care
The Interactive Touchscreen Table range has been meticulously designed with market leading technology. The range of tables use the latest Projected Capacitive (P-CAP) touchscreens to give users a smooth touch experience. The technology is so smart that it recognises up to 40 simultaneous touchpoints, rejects accidental touching with palms, and can be used with gloves up to 1.4mm – ideal for use in medical and care environments.
The 32-inch full HD screen gives you the very best in picture quality, with the ability to enjoy and watch content in high resolution. An in-built independently adjustable camera and microphone let you change camera angles easily – without needing to change the orientation or position of the screen. Ambient light technology adjusts screen brightness in line with brightness of the surrounding area, so you'll always have the best picture quality.